Wondering why businesses often donate time and resources to non-profit organizations? Understanding why and how a businesses donates to charitable organizations will guide you when deciding who to do business with.
newlifetechgroup.com gathered information on the reasons and types of donations businesses make to non-profit organizations.
Why Businesses Donate to Non-Profit Organizations
Businesses frequently donate to non-profit organizations for many reasons, and there are numerous benefits associated with charitable giving. Here are some of the reasons businesses choose to donate and the advantages of their doing so:
Corporate Social Responsibility (CSR) – Some businesses view philanthropy as an essential component of their corporate social responsibility beliefs. They want to contribute positively to society and give back to the neighborhoods in which they operate.
Enhanced Reputation and Brand Image – Donating to non-profits can significantly enhance a company's reputation and brand image. Being associated with reputable charitable causes can boost public perception and brand loyalty. Consumers tend to favor companies that demonstrate a consistent commitment to social and environmental issues.
Employee Engagement and Morale – Businesses supporting non-profits often experience increased employee engagement and higher morale. Employees tend to feel more connected to their company's mission when they know their employer is significantly contributing to meaningful causes.
Tax Benefits – Donations to non-profit organizations are typically tax-deductible. Businesses can benefit from tax deductions, leading to significant cost savings.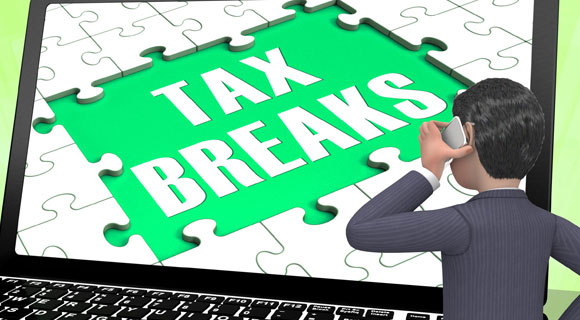 Networking and Community Relations – Collaborating with non-profits provides opportunities for businesses to greatly expand their network while establishing positive relationships within the community. These connections often lead to new partnerships, customers, and business opportunities.
Competitive Advantage – Demonstrating a solid commitment to philanthropy can provide a competitive market advantage. It sets a business apart from its competitors and can influence consumer choices when selecting branded products or services.
Employee Recruitment and Retention – Companies that regularly engage in charitable activities often find it easier to attract and retain top talent. Many job seekers are drawn to employers with a strong and regular commitment to social responsibility.
Innovation and Creativity – Supporting non-profit organizations can foster innovation and creativity within a company. Collaborating with non-profits may lead to new ideas and approaches to addressing social or environmental issues.
Values and Mission Fulfillment – Businesses typically make donations to non-profits whose missions align with their core values. This alignment allows them to fulfill their values and reinforce their mission statement.
Addressing Social and Environmental Issues – Well lead businesses recognize the importance of directly addressing pressing social and environmental issues. By donating to non-profits, they contribute to solutions for challenges like poverty, hunger, addiction, education, climate change, and more.
Positive Public Relations – Engaging in philanthropy attracts positive media attention and public relations opportunities. Companies can share their charitable efforts with the public, reinforcing their firm commitment to social causes.
Global Impact – For multinational corporations, donating to non-profits allows them to make a global impact by addressing international issues and supporting organizations with a global footprint.
The following are some examples of reputable non-profit organizations and the corporations that contribute to their efforts:
The American Red Cross – Donors include Walmart and the Coca-Cola Foundation
Muscular Dystrophy Association – Some donors are CITGO, 7-ELEVEn, and Burger King
Susan G. Komen – Donors include Party City, Hallmark, and Ford Motor Company
New Life Technology Group – Supported by Microsoft and Cox Communications
Businesses donate to non-profit organizations for multiple reasons, like fulfilling their corporate social responsibility or benefitting from an enhanced reputation and greater employee engagement.
How Businesses Donate to Non-Profit Organizations
Businesses engage in multiple ways to donate to non-profit organizations, aligning their philanthropic efforts with their values and goals. Here are some ways businesses contribute to non-profits:
Cash Donations – A straightforward way for businesses to support non-profits is through monetary donations. Companies can allocate a percentage of their profits or set aside a budget for charitable giving.
Employee Payroll Giving – A payroll giving program allows employees to donate a portion of their salaries directly to non-profits. Many businesses will match these donations, doubling the impact.
Sponsorships – Companies often sponsor non-profit events, fundraisers, or initiatives. This provides financial support and promotes the organization's cause while raising public awareness.
In-Kind Donations – Businesses will often donate goods or services to non-profits. For example, a restaurant could provide meals for a charity event, or a tech company could donate computers to a school, a community center, or a non-profit electronics recycling center.
Volunteer Programs – Encouraging employees to volunteer their time and skills with non-profits is another substantial way to contribute. Some companies offer paid volunteer days or organize group volunteer engagements.
Cause-Related Marketing – Businesses can collaborate with non-profits on marketing campaigns that tie their products or services to a charitable cause. A portion of the campaign's proceeds goes to the non-profit.
Donation Matching – Implementing a donation matching program allows businesses to match their employees' charitable contributions. This doubles the impact of individual donations.
Pro-Bono-Services – Companies can provide their services to non-profits on a pro-bono-basis. This might involve legal, marketing, accounting, or IT services.
Grant Programs – Establishing a grant program enables businesses to provide financial support to non-profits that align with their mission and values. Non-profits then apply for grants to fund specific projects or initiatives.
Long-Term Partnerships – Building long-term partnerships with reputable non-profits allows businesses to make a sustained local, regional, or global impact. These partnerships can involve ongoing financial support, employee engagement, and joint initiatives.
Watch this video to see how to donate old or outdated electronics.

Non-Profit Donations
In this article, you discovered many reasons businesses donate to non-profit organizations and how they do it.
Charitable efforts make a company more appealing to potential employees and attracts a broader customer base. Charitable activities as a part of a business's mission, vision, and core values says something significant about that organization.
Businesses that do not donate in some way to charitable causes are less likely to gain trust in their surrounding communities or outperform their competitors.
Sources:
ftc.gov/business-guidance/blog/2021/12/how-small-businesses-can-impact-their-charitable-donations
sba.gov/blog/your-companys-charitable-giving
hbswk.hbs.edu/item/consumers-care-more-about-how-companies-donate-than-how-much
hbr.org/2002/12/the-competitive-advantage-of-corporate-philanthropy
uschamber.com/co/grow/marketing/should-your-business-donate-to-charity
New Life Technology Group
Receive refurbish and resale computer and IT equipment donations
Atlanta
,
GA
Computer and IT Recycling